Uptimiza
Efficient + Optimized solutions
Are all your IT, BUSINESS & MARKETING resources fully optimized ?

We build, guide, talk, solve, watch and optimize your company's needs

You win, we win
For over 15 years, we have been working with many companies in different industries. This experience showed us how to improve and optimize every single important piece of your company.
Companies are made of people and people use technology. We find the right combination of people and technology to boost results and achieve your goals.
Business logic
Protocols
Comunications
Information
Innovation
Analysis
Documentation
Personal
Coaching
Strategy
Motivation
Team building
Goals
Hardware
Cloud architecture
Stress testing
Fresh installs
Tuning
Security
Software
Web development
E-Commerce
PCI Compliance
Mobile Apps
Web Optimization
Speed
Documentation
Services
SEO/SEM
E-Mailing
Social Media
UX/UI
Affiliation Strategy
A/B Testing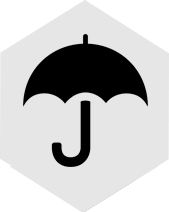 BUSINESS
Caring for you and your Company
We help you with overall planning, product roadmap with productive efficient work, analytical and planning skills, business intel. and analytics operations engineering.
Our goal is to understand you and guide you to the next level.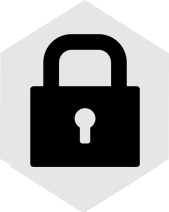 IT
Caring for your machines
Machines are essential to what business wants and how marketing performs. We help you build the necessary infrastructure in the most efficient, fast and optimized way.
We love machines and we understand them. So let's 0100011101001111 with them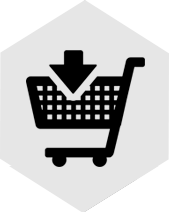 MARKETING
Caring for your customers
We focus on your customers and monitor the competition. We love creating new ideas and we'll make your budget profitable and improve your ROI.
Set the strategy, plan the attack and execute!
If you do what you've always done, you'll get what you've always gotten.
Anthony Robbins
Building

Helping clients with change-management activities, project managing, designing, testing, building and monitoring of new projects, and coaching CEOs to boost resources.
Guiding

Providing training to improve staff motivation and skills, work practices, and nature of their business (under client's system specifications).
Talking

Improving communications between departments for transparency, and creating automated processes and protocols for optimisation, saving costs and time.
Solving

Analysing IT requirements for clients and giving independent and objective advice, defining tech resources requirements, developing agreed solutions and implementing on planed timescales.
Optimizing

Optimizing high-level websites (>100K visits/day) to reduce costs and improve performance (speed, UX/UI, SEM/SEO ...) focusing in cost reduction, improving performance, security and tuning.
Watching

Monitoring protocols and services in all levels before, and creating fast automated recovery procolos. Urgent DBA/Sysadmin services.
Nothing is impossible. The word itself says "I'm possible"
Audrey Hepburn
I have worked with Uptimiza on a number of projects connected to our site and gladly recommend him. They are thorough, extremely knowledgeable, helpful, precise, reliable and has proven time and again they can work under tight deadlines and deliver. What more could you ask for?

Garrett Ward, Director of Digital Operations at New York Daily News

Uptimiza has an incredibly smart and talented technologist. His impeccable understanding of engineering and technology at all levels of the stack and clear communication skills make them an incredible asset to anybody he works with. They go above and beyond to ensure their hard work is of the highest quality. It was an absolute pleasure working with Alex and I hope our paths cross again in the future.

Dave Schatz, Partner Engineer at Facebook

Whatever Uptimiza starts he turns into a success with 110% dedication, but most important is that they are capable of translating the programming languages into 'normal people' language. Without a doubt, Uptimiza will be a decisive element within your organization in terms of ROI as well as in social terms.

Tom Heuves, Account Executive at Oracle
No matter what anybody tells you, words and ideas can change the world.
Dead Poets Society